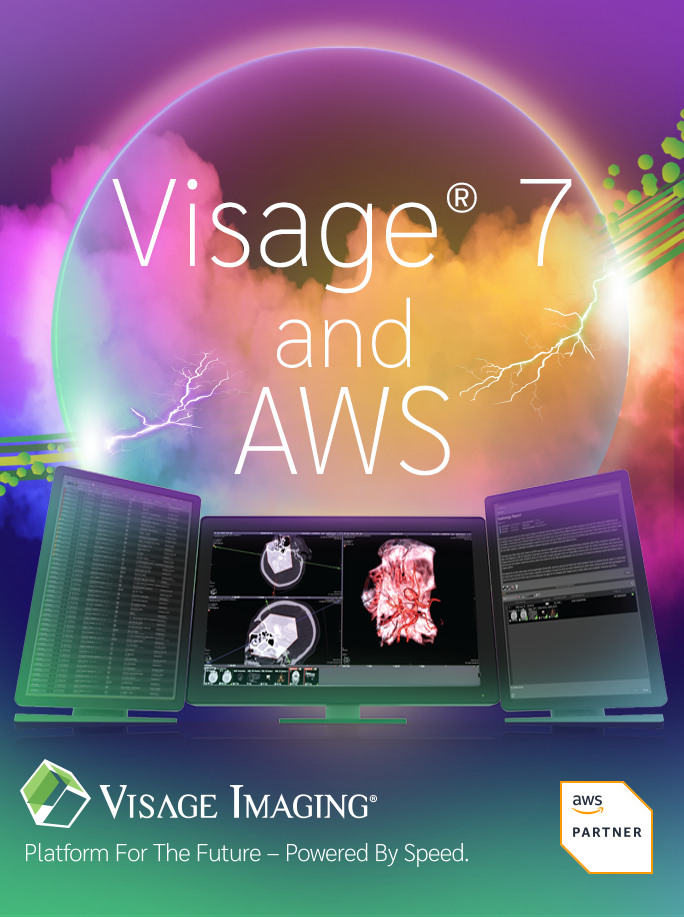 Full Stack.
Full Go.
Visage 7 |
CloudPACS™
Visage 7 on AWS offers
ultrafast PACS-as-a-Service that's cloud-engineered to maximize PACS performance, security, and scale. Eliminate your legacy PACS and all of those on-premise servers by pairing the Visage 7 Viewer with Visage 7 Workflow (Optional) and Visage 7 Open Archive (Optional) for a complete, full stack of Visage 7 offerings in the cloud.
Visage has collaborated with AWS and has passed the AWS Well-Architected Framework, which means Visage uses AWS best practices for Visage 7 in the cloud. Visage 7 leverages both Amazon Elastic Block Store (EBS) and Amazon S3 cloud object-based storage to provide ultrafast performance at an affordable cost.
Visage 7 already has a reputation for being the fastest viewer available, and with cloud-native storage, performance is even faster in the cloud. In fact, 2-3X faster as compared to legacy PACS. How is this possible? Our Visage 7 Render Servers connect directly to cloud-based storage. Current and all prior imaging is streamed near immediately, on-demand. And because Amazon S3 storage buckets with Visage are configured to be immutable, you'll have peace-of-mind that your images have the ultimate protection (e.g., they cannot be changed or corrupted by malware).
Visage has the proven experience of working with healthcare's largest, most sophisticated imaging institutions. It's time for your CloudPACS transformation. Let's go.